Groups at The Burgundy Hotel
Nestled in the heart of West Little Rock, The Burgundy Hotel provides the ideal setting for any intimate celebration. Whether you are hosting a milestone birthday celebration or a cocktail reception poolside, The Burgundy Hotel's elegant space, personalized service and fantastic dining options serve as the perfect backdrop for most any event.
We offer over 4,000 square feet of beautifully designed banquet space, that includes both indoor and outdoor options. Our all suite boutique hotel can accommodate anniversary parties, birthday celebrations, rehearsal dinners, and intimate wedding celebrations for up to 100 guests.
The Burgundy has over 4,000 square feet of indoor and outdoor meeting space that is as flexible as it is beautiful and with on-site meeting specialists available, we're sure your event will be a memorable one.
With first class amenities, exclusive meeting programs, and award-winning catering options, our boutique hotel offers a one-of-a-kind meeting experience.
Catering from Little Rock's Most Innovative Restaurant
Meeting Highlights
One group guarantee
24 hour Business Center
Complimentary Wi-Fi in meeting space
Dedicated Meeting Specialists
Customized menus
On-site audio-visual equipment
Choose from our four first-class meeting spaces: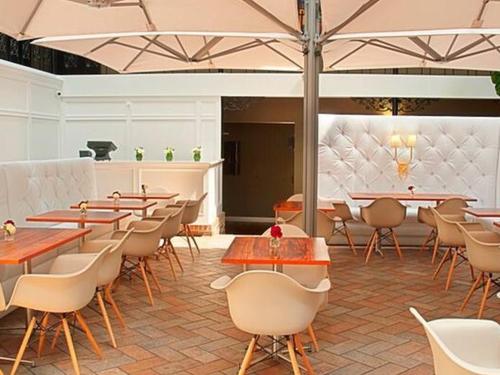 The Burgundy Hotel's
Atrium Courtyard
(60 guests max - 550 sq. ft.)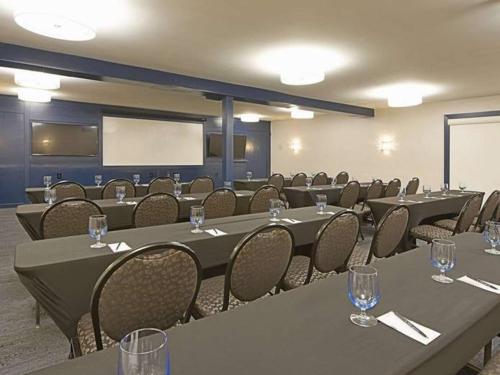 The Burgundy Hotel's
Senate Meeting Room
(40 guests max - 750 sq. ft.)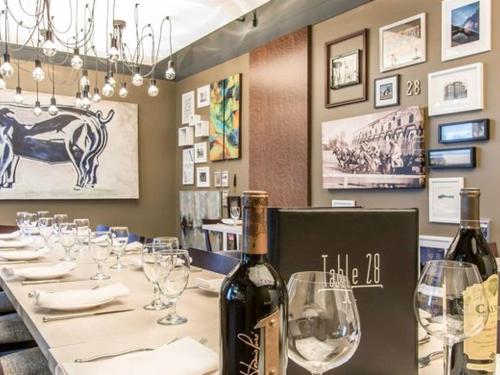 Table 28's
Private Dining Room
(26 guests max. - 265 sq. ft.)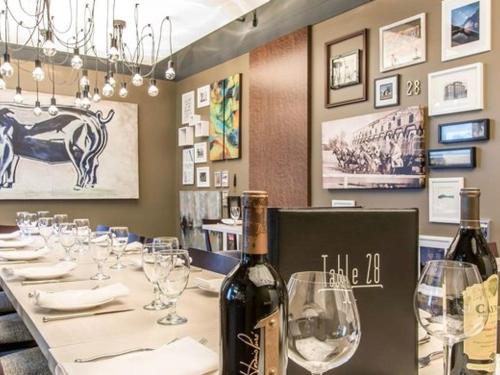 Table 28's
Main Dining Room
(80 guests max. - 870 sq. ft.)
Includes use of private dining room