Click on the links for job opportunities at our other properties.
The Burgundy Hotel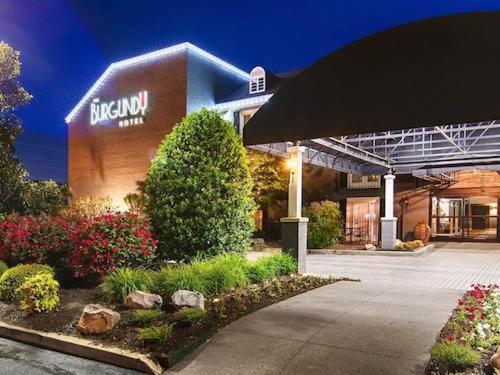 Ranked the #3 hotel in the state of Arkansas by U.S. News & World Report in 2017, The Burgundy Hotel prides itself on its uniquely modern accommodations, award-winning fine dining and a level of personalized service that is unmatched anywhere else in the central Arkansas area. We are always looking for team members who will go the extra mile for our guests with a "can-do" attitude and doing whatever it takes for a first-time guest to become a repeat guest.

We are West Little Rock's FIRST boutique hotel, and we are one of only four hotels in Arkansas that is a member of the prestigious Ascend collection of boutique hotels in the Choice Hotels portfolio of properties. We're proud to employ a diverse group of individuals from all walks of life that help us deliver the ultimate guest experience.
Current Open Positions at The Burgundy Hotel
GUEST SERVICES REPRESENTATIVE (FULL OR PART-TIME) : The Burgundy Hotel- located at 1501 Merrill Drive in West Little Rock- is now accepting applications for the position of Full or Part-Time Guest Services Representative (front desk agent). Previous hotel front desk experience is preferred, but we are willing to train the right individual. The person in this position will work a combination of 7a.m.-3p.m. shift, 3p.m.-11p.m. shift and mid-shifts stretched across these two shifts. Responsibilities include, but are not limited to: checking guests in/out, ensuring guest billing is performed accurately, serving as a concierge for the central AR area, making reservations for the hotel and onsite restaurant Table 28, keeping a clean front desk area at all times, among other duties. Applicants should be able to stand for long periods of time, have a cheery, professional attitude at all times, and be capable of doing whatever it takes to turn a first-time guest into a repeat guest. Nights, weekends, and holidays are required.
NO PHONE CALLS REGARDING SUBMITTED APPLICATIONS WILL BE ACCEPTED.
Application for Employment
All fields marked with an asterisk (*) ar required.